History workshop at the Bielefeld archive
16/11/2021, by Jan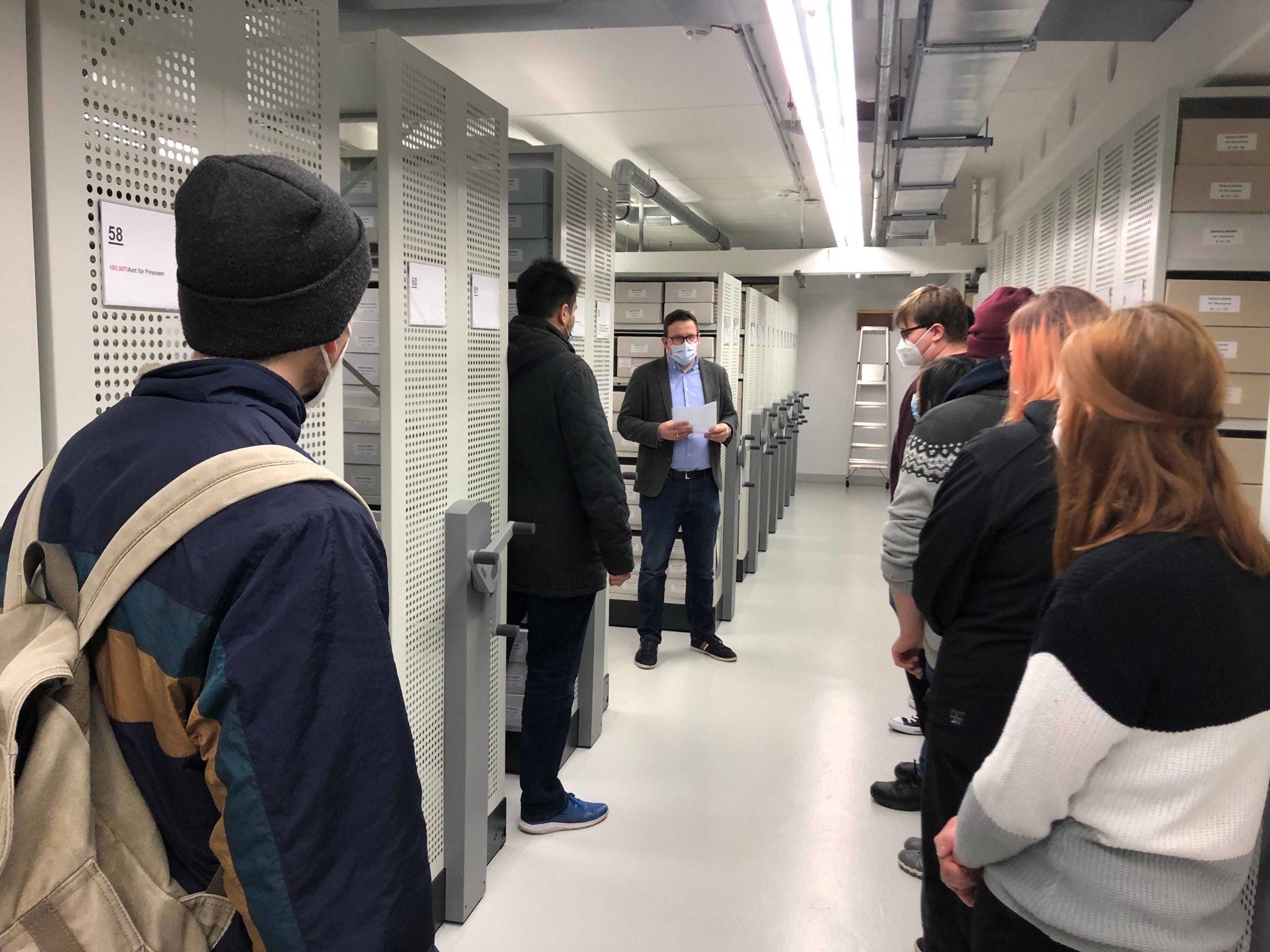 On November 11th the German DEMOS group visited the Bielefeld archive for a history workshop dealing with the local effects of the rise to power of the Nazi-party in 1933.
As a part of a bigger project that is run by the city of Bielefeld the students are about to create so called ''traces'', short articles about victims, places and events that took place in Bielefeld in connection to the Nazi-party's rise. These traces will be published on a website in which one will be able to take a virtual tour through Bielefeld during the darkest hour of Germany's history. The website will be launched on December 13th, the 80th anniversary of the beginning of deportations of Jews from the Bielefeld region to the Ghettos of Eastern-Europe in which the city's central station used to be the logistical centre.
The project is accompanied by Helmut Henschel, an archivist who guides the group through the archive's very divers historical material. The students work with varying original sources, such as newspapers from 1933, original photographs, posters for election campaigns or official files from authorities. With the help of these sources the participants will be able to reconstruct some of the destinies and events that the Nazi party's seizure of power has caused locally.
Apart from writing articles for the city's project it is the group's goal to gain a broader perspective on the remembrance of the crimes of the Nazi-regime, especially in the context of the city we live in. Everybody knows the pictures from Berlin but these crimes happened in the streets and places we walk through day by day. The Bielefeld DEMOS group wants to contribute to an active culture of remembrance that is able to prevent these local events from being forgotten.